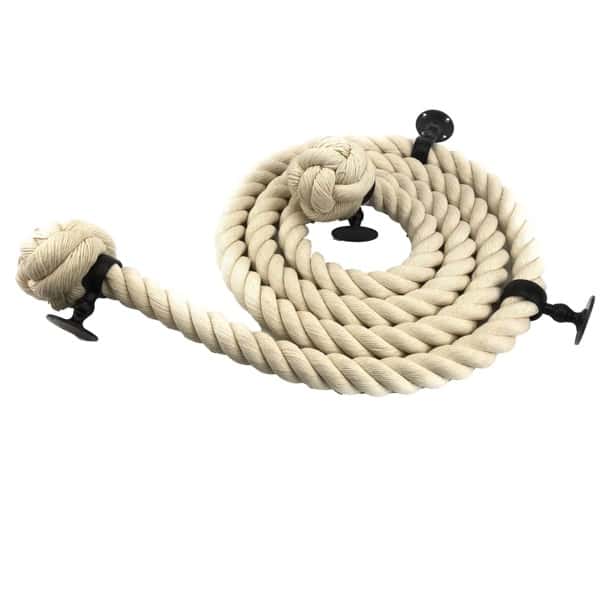 28mm Natural Cotton Bannister Rope x 1 Metre C/W 3 Black Fittings (CS)
PICTURES NOT SHOWING CORRECT NUMBER OF FITTINGS
1 in stock
Description
28mm Natural Cotton Bannister Rope x 1 Metre C/W 3 Black Fittings (CS)
Natural Cotton Rope
Unbleached 3 strand cotton rope is a general purpose rope suitable for everyday work where a very soft textured rope is required for handling. Mostly used in applications which need a soft, smooth and easily handled rope so surface damage is non-existent.
Bannister Rope
This bannister rope comes complete with two man rope knots tied at either end and four low profile bannister rope fittings.
Handrail bracket behind each knot will be secured on arrival
Compliments both classic and contemporary interior settings
Soft to handle, easy to grip
Clearance Lines
All clearance line items are either returned items or items which were made for photographic purposes. If any of our clearance store products have any items missing or the product is marked/damaged this WILL be reported in the descriptions.
PLEASE NOTE:
All Clearance Store items are exempt from our normal returns policy, we do not accept any returns on these items.
Pictures used maybe stock images for our standard range, however, this will be stated in the item description.
Questions & Answers
Questions and answers of the customers
There are no questions yet. Be the first to ask a question about this product.