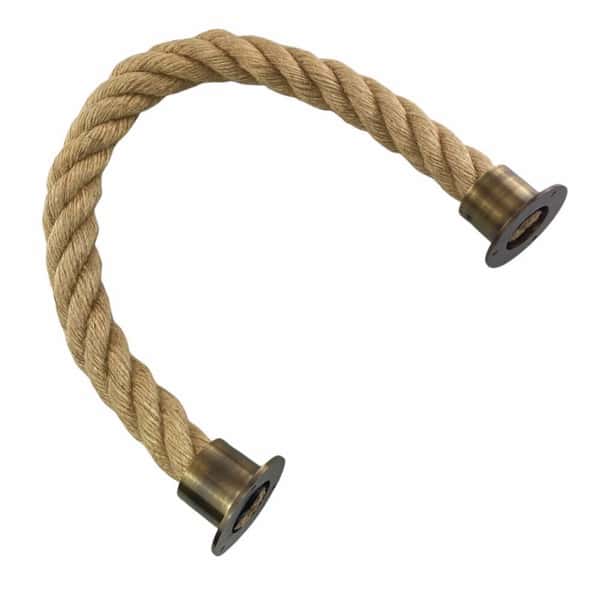 Natural Jute Barrier Rope With Cup Ends
Natural Jute Barrier Ropes Available In 24mm, 28mm, 32mm, 36mm and 40mm
Cup End Colours – Antique Brass, Polished Brass, Polished Chrome, Copper Bronze, Gun Metal Black, Powder Coated Black and Satin Nickel
Barriers Ropes Can Be Made With Cup Ends Or Hook & Eye Plates
SKU:

6765
Categories: Barrier Ropes, Barrier Ropes With Cup Ends, Decking Rope and Fittings, Decking Rope Balustrade, Decking Rope Balustrade With Cup Ends, Home & Decoration Ropes, Rope Products, Store
Tags: 24mm, 28mm, 32mm, 36mm, 40mm, Antique Brass, Barrier Rope, Copper Bronze, Cup Ends, Gun Metal Black, Handmade, Natural Jute, Natural Jute Barrier Rope, Natural Jute Rope, Polished Brass, Polished Chrome, Powder Coated Black, Satin Nickel
Description
Natural Jute Barrier Rope With Cup Ends
Barrier Ropes With Cup Ends
As standard, our Barrier Ropes are available in 1 to 3 metre lengths. but can be manufactured to your required length. All of our barrier ropes are handmade to order. Barrier ropes are ideally used for queuing systems and display protection but can also be used as decking rope balustrade.
All barrier ropes can be customised to your requirements and will be handmade by our highly trained rope splicers to order. We offer the UK largest selection of ropes and fittings to be used with balustrades. We have the facilities to mass produce any item offered on our website.
Natural Jute Rope
Natural Jute rope is one of the most popular natural ropes available on todays market. RopeServices UK introduced natural jute in 2016 and the demand is getting stronger. Jute rope is used daily, to manufacture a very wide selection of different products. Our natural jute bannister ropes being our greatest seller, closely followed by our jute climbing ropes and battling ropes. Our jute rope is fitted with a polypropylene core, this strengthens the rope and gives the rope a better breaking strain.
Rope Fittings For Barrier Ropes
Cup end rope fittings are made from a single piece of brass using the latest in CNC milling techniques, especially for RopeServices UK. Rope Fittings can be used both indoors and outdoors and can add that extra special finish to any decking project. Each rope fitting is individually coloured using ultra modern techniques allowing for a flawless finish each time. As each fitting is made of brass they will not weather or rust, making them the perfect choice for any outdoor decking area.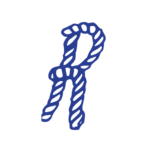 PLEASED WITH OUR PURCHASE
We bought a rope barrier for sectioning off an art gallery from the rest of the premises and are very pleased with our purchase. It's of high quality, very reasonably priced and it arrived very quickly. Thank you.
Questions & Answers (1)
Questions and answers of the customers
Hi, can you have the rope cut to any size? I only need 60cm and to cup ends

Q

Hi, can you have the rope cut to any size? I only need 60cm and to cup ends

Asked on

08/06/2021 9:07 am

A

Hi, all our barrier ropes are hand made to order and can be made to any length. If you can find what your after on our website please contact us [email protected] Regards, RopeServices UK