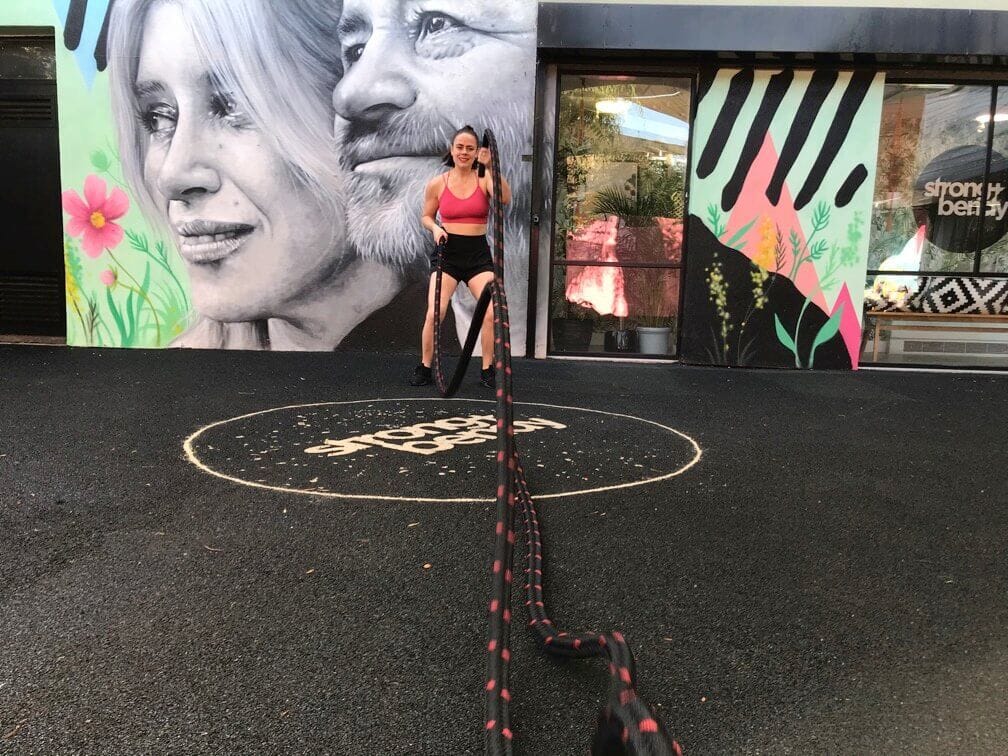 What are battle ropes?
Battling ropes are a rope system used for training at home or in the gym. They are an excellent way to tone, condition and shape your body. These rope are often thick and heavy, but we do offer ropes to suit every age and body type. 
What is the origin?
John Brookfield created the battling rope system in 2006 in his back garden, after wanting a way to improve strength, power and speed. John perfected the battle ropes for over a year before introducing it to athletes around the world. 
Best Selling Battling Ropes
What is the difference between synthetic and natural?
Synthetic ropes are generally made up of plastic fibres. As these are made from a form of plastic they are protected against the elements. Synthetic ropes will not shrink, expand or rot when wet as they do not hold or absorb water. All of our synthetic ropes are UV protected so their colour will not fade when used in sunlight, this makes them the ideal ropes to use outdoors. 
Synthetic Ropes
Dacron Rope
Synthetic Polyhemp Rope
Synthetic Sisal Rope
Synthetic Manila Rope
Synthetic Grey Rope
Synthetic White Cotton Rope
Softline Rope
Polypropylene Rope
Natural ropes are made from natural fibres that are organically grown. As these type of ropes are made up of natural fibres, they are known to shrink and expand with moisture in the air. Ideally this type of rope should never get wet as it holds water and will rot quickly. With this in mind these ropes are mainly used indoors and this will prolong its life span. 
Natural Ropes
Natural Manila Rope
Natural Jute Rope
Natural Sisal Rope
What diameter Battle Ropes are best for me?
RopeServices UK offers battling ropes to suit everyone, starting at diameters 24mm up to 50mm. 
It is important to get the correct size battling ropes to ensure that you can firmly hold the grip while using them.
Generally the thicker the rope the heavier it will be. 
Below is an approximate diameter list:-
24mm – 2.4cm – 0.94 inches

 

28mm – 2.8cm – 1.10 inches
32mm – 3.2cm – 1.25 inches
36mm – 3.6cm – 1.41 inches
38mm – 3.8cm – 1.49 inches
40mm – 4.0cm – 1.57 inches
50mm – 5.0cm – 1.96 inches
Junior Battling Ropes are normally considered to be around the 24mm and 28mm diameter with 32mm diameter and above being more widely used as professional ropes. The easiest way to see which diameter is best for you is to find a cylindrical item at home and see if it is comfortable to hold in your hand. Once you find an item, measure across the item to find out the diameter of it.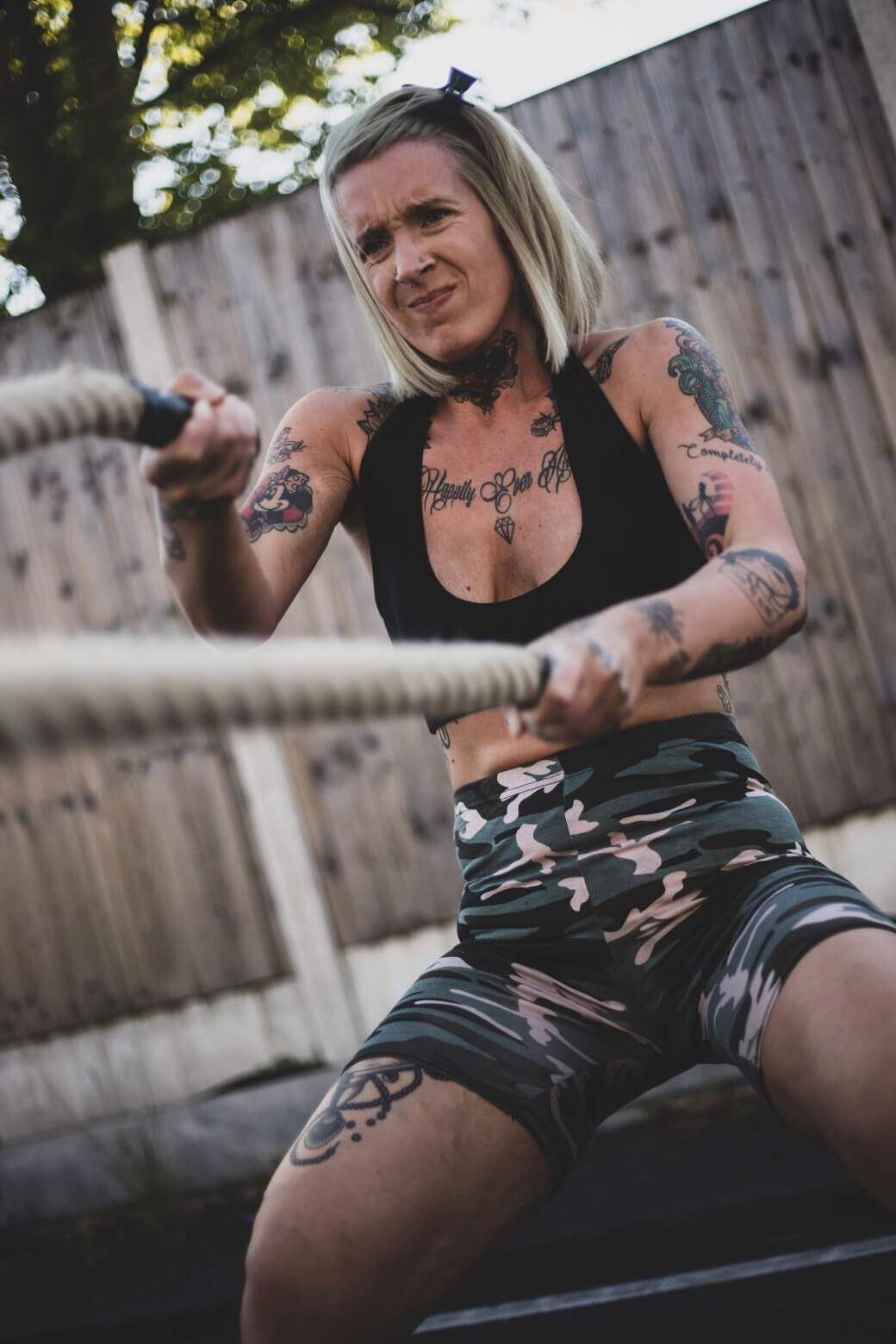 What is the weight of the rope?
Weights vary between different types of ropes. Our heaviest type which is currently available is our Polyester Dacron Rope. This rope is a braided 100% polyester fibre rope, made up with an inner core and outer core of true polyester fibres. If you are looking for a heavy duty battling rope, then look no further, as this is the rope for you.
What battling rope do gym's use?
RopeServices UK is one of the largest suppliers of handmade gymnasium ropes to gyms and sports centres around the world. All of our gym ropes are manufactured to customers personal requirements and specifications.
Dacron Battling rope are the gym's choice of rope, this rope is robust enough to be used by juniors and professionals. 
What exercises can I do?
We created a YouTube playlist of some of the exercises you can do with battling ropes.
What length battling rope do I need?
The first important question when purchasing a battling rope is thinking about what length is needed. This often comes down to the space or environment you are working in. Another factor to consider is how you are going to anchor or fix your battling ropes to your required position.
You can also buy anchoring points that attach to walls and even some home gym systems often come with a tethering point. Another widely used option is to place a large/heavy weight on the end of the rope to stop it from moving. 
After you have decided on your anchoring point you need to decide if you are going to use one rope handle or both. The traditional method is to use one rope and feed it through an anchoring point for the other arm. So technically a 10 metre battling rope becomes 5 metres for each arm. 
Most of our battling ropes can be made up to the longest length of around 220 metres as this is the maximum size of a coil of rope.
What grips can I have?
We can offer battle ropes with three different types of grips.
Adhesive Tubing (most common) – This is a glued heat shrink material which offers optimal comfort and hold.
Resin Dip – Resin dipped ends are when the ends of the rope are dipped in a hot resin glue solution, this also offers a strong hold.
Taped Ends – Both ends of the rope will be taped, this is the cheapest option, although the tape may begin to part after frequent use.
Where can battling ropes be used?
From the information we have given above, if you are using your battle rope outdoors, then our synthetic ropes are for you.
If you are using your battling ropes indoors, the cheaper option would be a natural fibre rope.
Battling ropes can be used wherever comfortable, if you have any questions or require any more information, please contact us.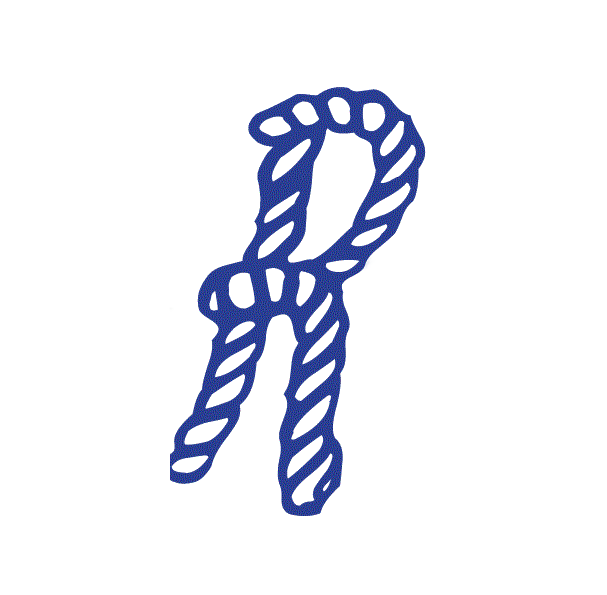 With thanks to –
Main Pictures – Strong + Bendy
Post Picture – Ariel Michelle